The Rates at a glance. The actual quote will be subjected to your care request and confirmation from NannyPro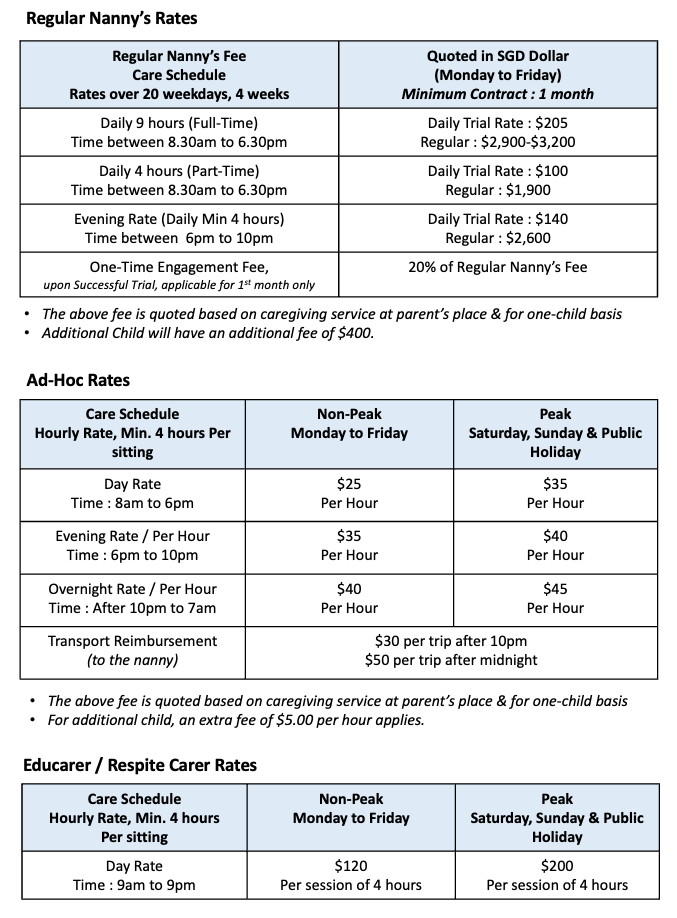 There will be an additional of 20% on gross nanny's fee for urgent request makes within 48 hours.
If the care request information differs from the standard arrangement, the rate may varies, eg shorter / longer working days or hours, parent's residence accessibility. Do confirm before proceeding.
NannyPro is able to extend a preferential package rate if the engagement period is longer than 6 months. Do submit your care request or dial us to find out more.
Send in your care request form